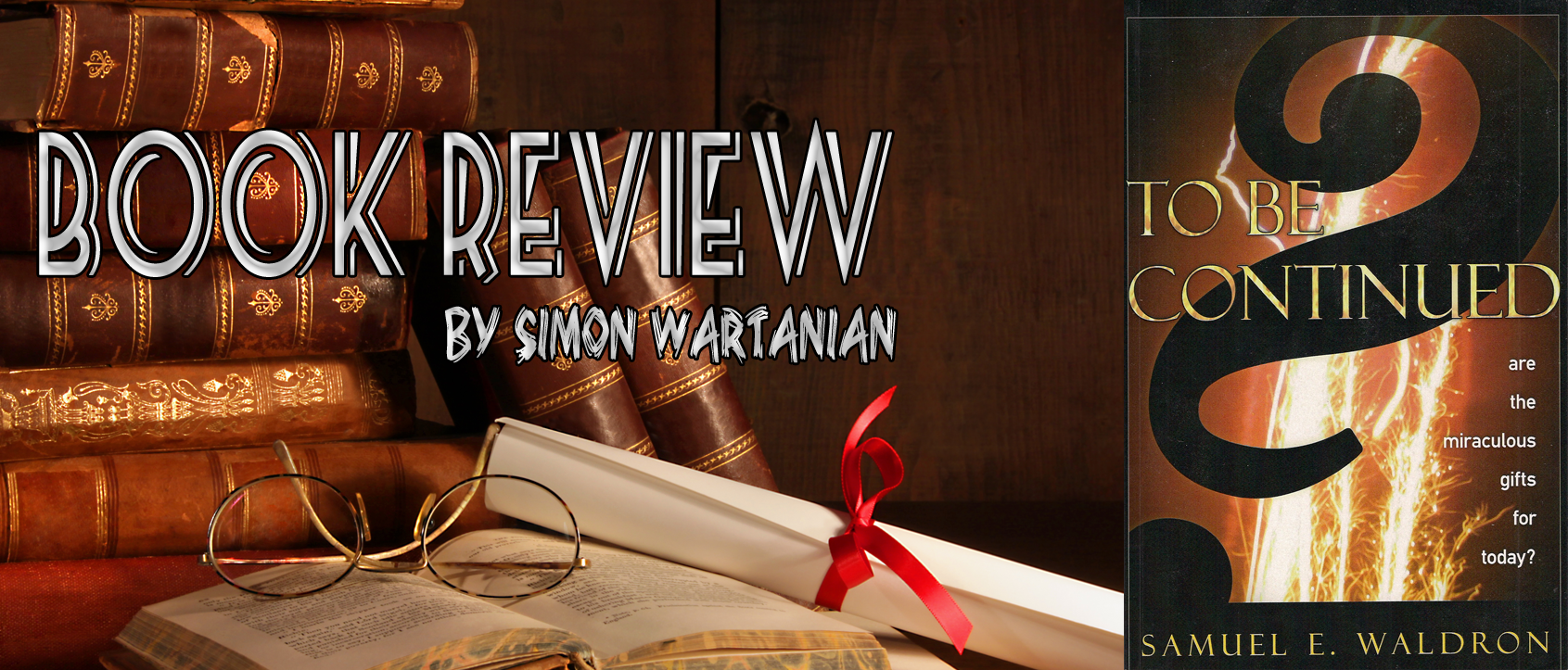 To Be Continued?
Are The Miraculous Gifts For Today?
Dr. Waldron is a respectful and good Christian scholar, but this work was not written for the big scholars, but was written for the lay Christian who is interested in topic of the gifts of the Holy Spirit.
I liked the book and I thought that it was a pretty good case for cessationism. He tried to interact for example with Grudem on some points.
The Argument
The argument is basically:
1. There are no apostles
2. Therefore there are no prophets
3. Therefore there are no tongue-speaks
4. Therefore there are no miracle-workers
1. Apostles
First of all, by the use of Ephesians 4:9-11 he spends a paragraph or two to say that the apostolate was a gift. The word for gift in verse 9 is not the usual χάρισμα (charisma). He does not interact with those who do not accept that the apostolate was a (spiritual) gift, but rather a ministry or an office. This in my opinion is the biggest flaw in his argument.
The Cascade Argument is built around and based upon the point that the greatest "gift" – the apostolate has ceased in the first century. He in fact makes a good case on the cessation of the apostolate, but does not make a convincing case that it was a spiritual gift like those mentioned in 1Cor 12:7-10 for example. Therefore, his Cascading Argument becomes weak. This is a point that Matt Slick also brought in the back-and-forth in their debate.
The argument basically starts with, if the greatest gif...