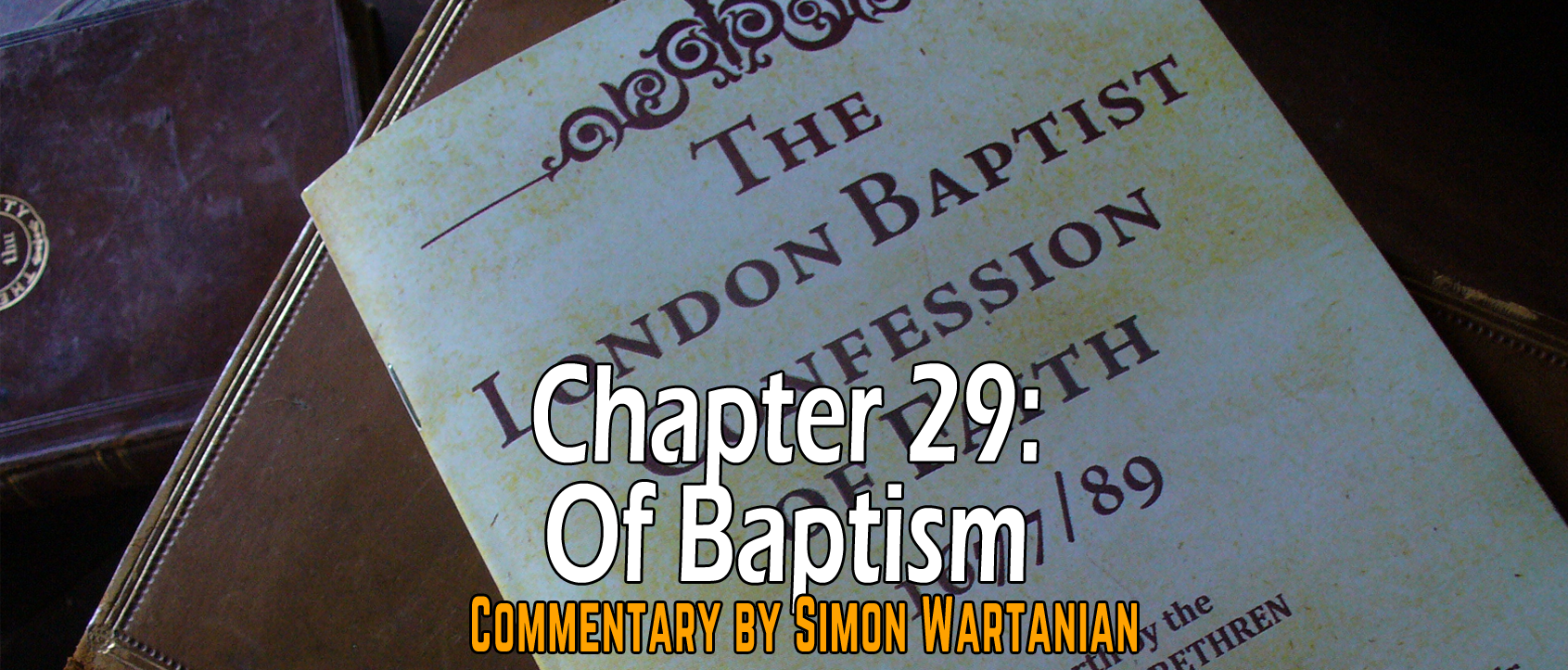 Chapter 29: Of Baptism
What is baptism? What does it symbolize? Can I be saved without being baptized? Are professing believers alone to be baptized? What about infant baptism? What is the baptismal formula? How is baptism to be performed? Is it by sprinkling, pouring, or immersion?
Let me start with a personal testimony. I was born in Iraq to an Armenian (not Arminian) family. The church of the Armenian people is the Armenian Apostolic Church, which is an Orthodox church and it is very much similar to Roman Catholicism. Infants would be baptized around 40 days old or something around that time. That was not different in my case. Throughout my youth, I saw my infant baptism as the basis that I was a Christian. What made it also difficult was the fact that in Iraq, everyone would have their religion on their ID card. I even served as an altar boy in the church when I was little. But to be honest, I did not know the gospel, yet I was not ashamed to proclaim that I am Christian, but don't ask me what the gospel is! Thus, throughout my youth, I saw my baptism as the ground that I am a Christian, even though I did not pray often or did not know why Christ died. The Armenian Church, by the way, believes in baptismal regeneration and baptism by dipping the infant thrice in a bowl of holy water. My family came to the Netherlands in 2008 and I finally knew what freedom was, but not the freedom of the gospel (yet). Two years or so after that, I met with an o...