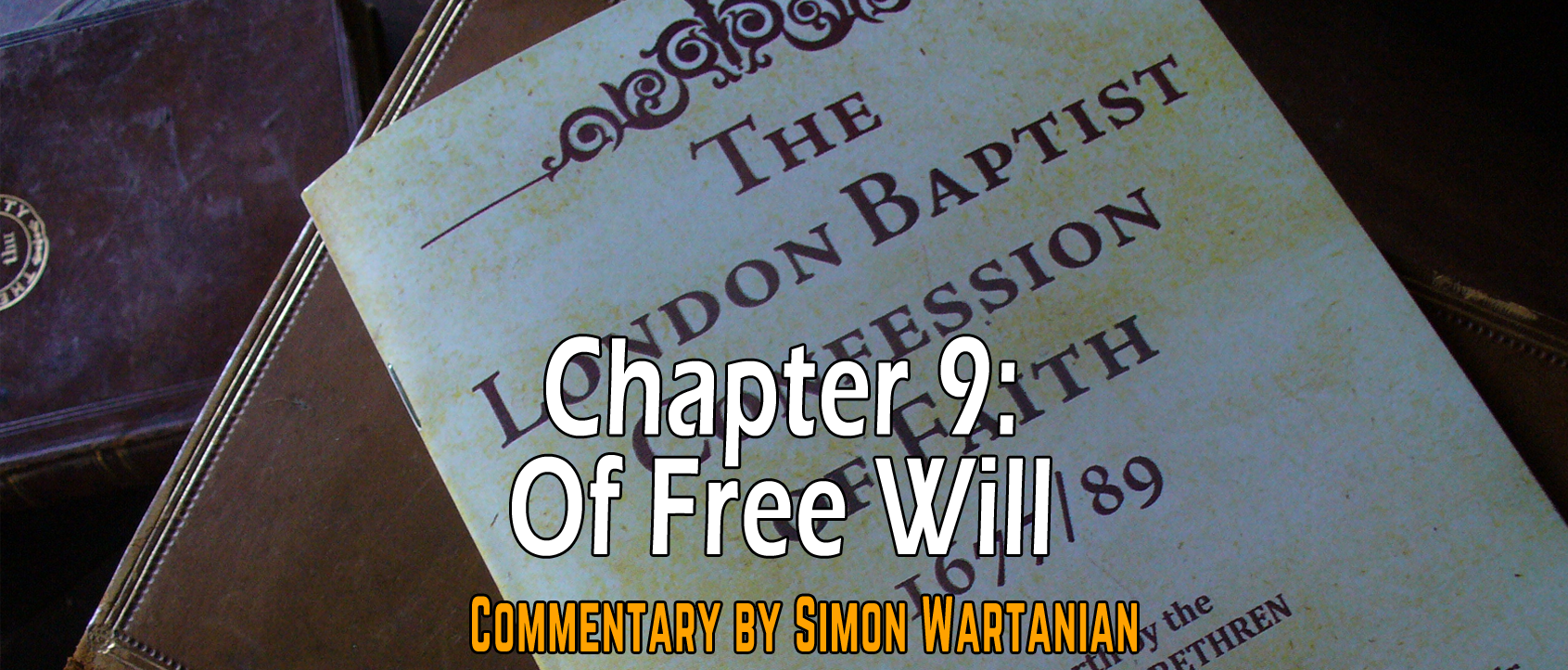 Chapter 9: Of Free Will
I would like to take a look at the freedom of will endued to us by God. Is it a libertarian free will, which most of the non-Reformed find essential for love? Is it another kind of freedom? Does our freedom mean that God is not sovereign? Does God ordain our free actions? These are some questions that we'll have to wrestle with. For this study and my position on it, I am greatly indebted to the following authors:
Jonathan Edwards – The Freedom of the Will
R.C. Sproul – Willing to Believe (see review)
Thaddeus J. Williams – Love, Freedom, and Evil: Does Authentic Love Require Free Will?
Scott Christensen -

What about Free Will?: Reconciling Our Choices with God's Sovereignty
Calvinists have always been leveled the charge that our understanding of God's absolute micro-managing sovereignty makes men as puppets and robots. One wonders what the reason was for the Westminster, Savoy and 1689 to offer a chapter on free will if they thought that people were merely puppets and robots as many critics like to mock Calvinism.
In section 1, we will have our longest discussion of the will. There, I hope, with Edwards' Freedom of the Will, to lay the understanding of the human will as believed by many Calvinists, which I believe happens to be biblical and logical. I have chosen to do this for two purposes: 1) I want to understand Edwards' position better first hand from him. Edwards is difficult to read and understand and sometime...