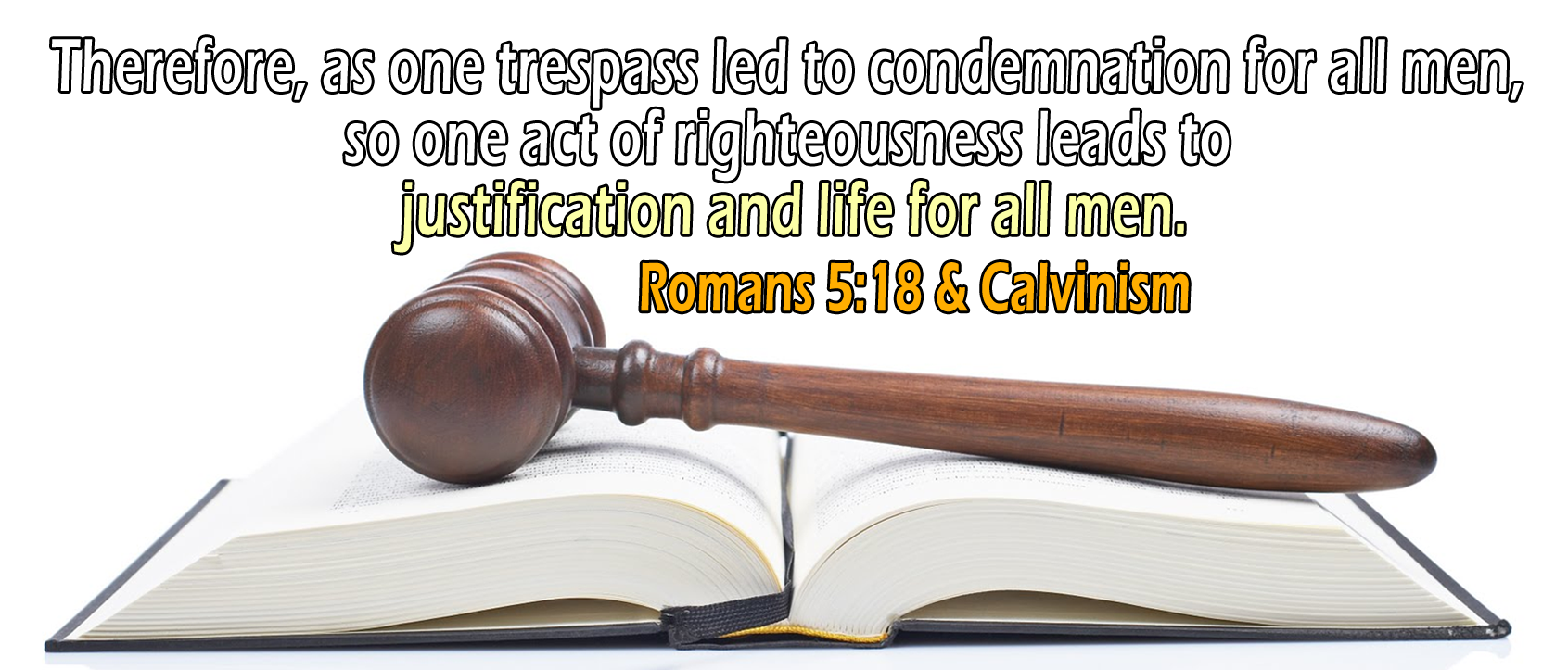 Therefore, as one trespass led to condemnation for all men, so one act of righteousness leads to justification and life for all men. 19 For as by the one man's disobedience the many were made sinners, so by the one man's obedience the many will be made righteous. Romans 5:18-19 (ESV)
(For a recent defense of this see here.)
This to me seems a pretty simply one, but it's going to be troublesome if people only quote verse 18 and you're not aware of verse 19 which clarifies verse 18.
| Adam | Christ |
| --- | --- |
| One trespass led to condemnation for "all" | One act of righteousness leads to justification and life for "all" |
| One disobedience leads to "the many" made sinners | One obedience leads to the justification of "the many" |
Throughout the discussion in Romans 5 the Apostle groups humanity into to groups: they're either in Adam or in Christ.
All those outside of Christ are in Adam, they are his natural children and have inherited the sinful nature from their father Adam, who is the root of the human tree. He was the representative of all the human race in the Garden.
But by the grace of God, we have another Federal Head, namely our precious Lord Jesus, who stood in the stead of His people (Matt 1:21; 2 Co 5:21; Tit 2:14, Jn 10:15, etc..).
Not all the human race is in Him, but only those who believe in Him. All those who do not believe remain in Adam.
It is clear from contrasting verses ...